Hormone Balance Simplified
The Eat Less and Exercise More fat loss model is outdated. It actually is a great recipe for hormone imbalance and a poor relationship with food. The Rebalance Program is for you if :
You want to eliminate confusion around nutrition
If you want clear stress management tools that actually work
An exercise program that fits into your life
Weekly accountability
A great Facebook community
Weekly masterclasses that show you how to balance your hormones step by step
Buy The Rebalance Nutrition Handbook
Your guide to making hormone-balancing meals through gut health optimisation, understanding cycle syncing, peri and post-menopause, and everything you need to balance your hormones.
One-to-One Coaching
The one-to-one program will ensure you have every tool in order to reach hormone balance. I educate you on how to create lifestyle changes that last.  This means more consistent energy, more satisfying meals, mindset shifts, less stress and better sleep.
Rebalance Program
The program is a 12 week program that involves weekly accountability plus comprehensive education on nutrition, exercise, mindset and stress mangement. It is everything you need to balance your hormones and lose weight. This program is packed with evidence and research that moves away from the old school fatloss model. If you wish to hear more add your name to the waitlist and I will email you info.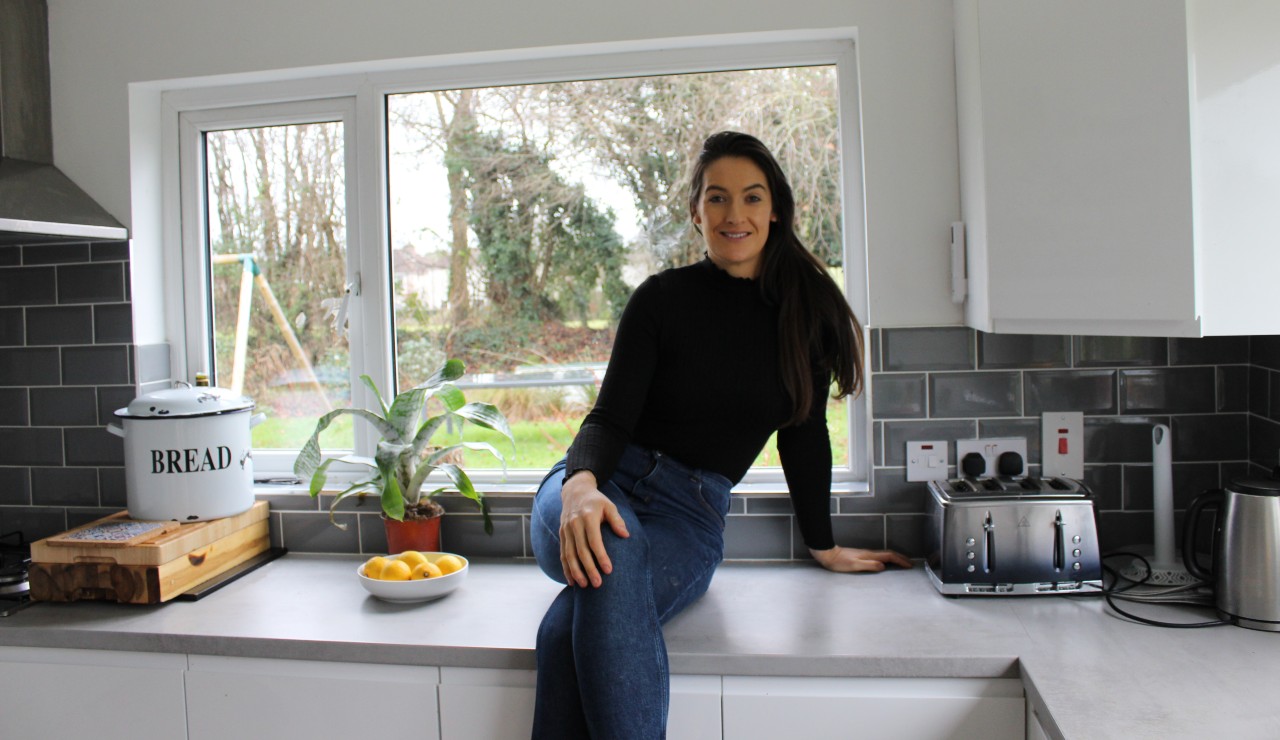 I love spending time with my two-year-old twins, being outdoors, reading scientific papers on hormonal health, cooking food that is rich in nutrients, and exercising in a way that works for me which includes my kids where possible (they are my weights, I push them in the pram and run after them all day). I show women that you can reach the best health of their life no matter what their circumstances. I am committed to busting all the myths in the health industry (and as you know there are a lot).
In my 20's I developed health issues as a result of chronic undereating and over exercising. I developed an unhealthy relationship with food and lost my period for the most part of my 20's. My thyroid function was ruined, I felt extreme fatigue and low mood. I didn't realise at the time that my hormones were extremely unbalanced.
Many women feel low energy, adult acne, resistance to weight loss, irregular or absent period and bloating but don't realise the need to balance your hormones. This made fat loss almost impossible. Healing from this unleashed a passion to help educate women on how to reach their ideal weight in a way that suits their lifestyle.
I have spent countless hours researching different ways of eating and exercising. In the past, I have tried a low-carb diets, raw vegan, low fat, and cutting out numerous food groups. This experience has shown me that no one approach fits all and that the diet industry ruins female hormone balance. I am committed to helping women avoid this misery and instead reach hormone balance while avoiding low mood, fatigue, and constant hunger. I was a Physical Education teacher for the last decade and hold a master's in Health Education and Promotion. My education, my own experience and watching client success have led me to deeply understand the need for women to approach weight loss in a different way. The need to look at much more than just diet and exercise. To integrate new findings on women's health in terms of mindset, nourishing your body and exercising with your menstrual cycle instead of pushing through fatigue and discomfort.